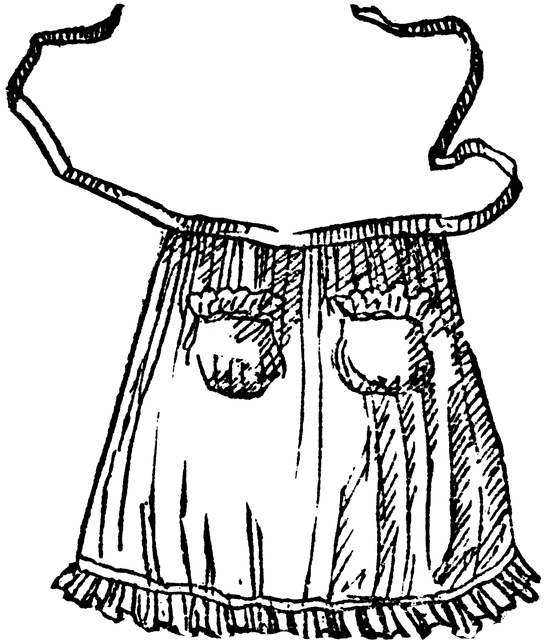 Now what is so cool about aprons? Honestly, I don't know, but I love them. Do I wear them? Occasionally. I see them as a "fashion" statement away from the smart biz clothes and "polished" look that the media, style advisers and make-over shows try to push us women. An apron is something my grandma, my great-grand- mother and later my own mother used to wear daily over a simple slip or for protection over their sunday outfit...and I swore I would never be caught in one of them if I could help it. There goes the saying "Never say never". What used to be in my young eyes a symbol of female oppression (a woman's place is the kitchen and the house only) has become a sweet accessory for those women who don't need to emancipate themselves anymore. They bring back a useful piece of garment and enjoy the look. An apron skirt over a pettiskirt has been very popular among hippie mamas before the kitchen apron had its comeback for a broader audience. And the pockets just make it so convenient.
I have added the link to this very hip, informative and picture-rich blog
Apronista
to my favorite websites.
I will soon share pictures of my own hand-sewn new aprons and some vintage aprons lots that I won on Ebay.